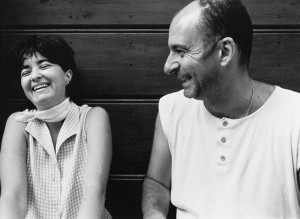 Leading a group is easier than you may think. The Leaders Guide will help you prepare for and facilitate meetings. The Guide is packed with tips and supplementary information. You can see sample pages of the Leaders Guide or buy it online.
Feedback has told us that you'll have fun, laugh a lot and learn a lot. It has been interesting to note that it is particularly the leaders who have benefited as they steer their groups through the sessions. We recommend that you work together with your partner as a 'leader couple' to:
Invite other couples to join your group.
Organise a time and place to meet.
Start meetings (or end them) with an informal time, possibly sharing a meal together. If you don't wish to provide this yourselves then others may want to help, either from within the group or from your church.
Facilitate the meetings, which simply means asking the questions and encouraging participation. You will not need to teach because Together is designed so that couples teach themselves.
Manage the time so you start promptly and finish on time.
Next: How to lead a group.